Welcome to HandsonFeet.com, where you will find…
ROSANNA BICKERTON BSc (Hons) FMAR MDYTA
Rosanna qualified as a reflexologist in the UK in 1994. She qualified to practise Chinese Reflexology in 2002 and further honed her skills with Professor Hang, Chairman of the China Reflexology Association in Beijing in 2004. She was one of the first to be awarded a Fellowship by her governing body, the Association of Reflexologists in 2009. She came to complementary medicine from science having previously read pharmacology at Bristol University, specialising in the central nervous system and pain.
Rosanna practises in central London and places great importance on creating a uniquely relaxed and friendly atmosphere for her clients
Rosanna also practices Chinese face, neck and shoulder massage
She is fully insured
To find out more, contact Rosanna.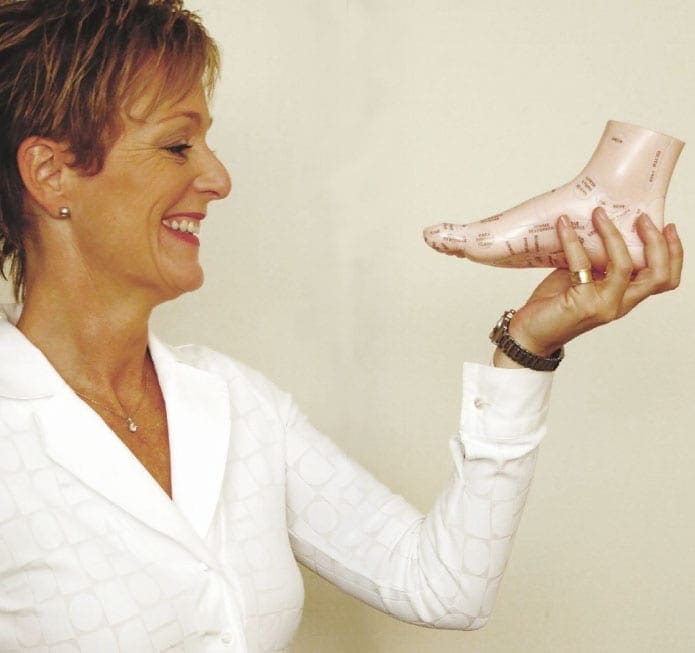 © Mayfair Times
"Rosanna is a genius." Tatler
"She's one of London's star reflexologists – just one session with her can leave the stressed out, over worked and up tight feeling positively laid back and carefree." Harpers and Queen
"Rosanna Bickerton, who trained fully in Chinese and Western forms of reflexology, is the opposite of a light weight, she is sparklingly intelligent as well as practical." Saturday Telegraph